Iraq
US troops withdraw from Iraq within three years: Iraqi PM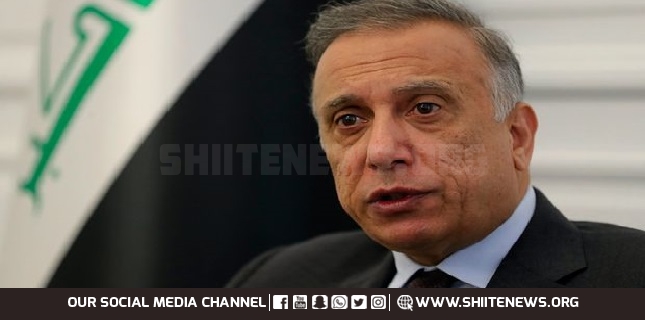 Explaining the focus of talks with US officials during his visit to Iraq, the country's prime minister said that US President Donald Trump confirmed that US troops would be withdrawn from Iraq in the next three years.
Mustafa Al-Kazemi in an interview with Al-Iraqiya news website, today on Friday 21 August, said: "During a strategic dialogue chaired by the Iraqi Foreign Minister and his American counterpart, a series of principles were agreed upon, all of which are in the interests of the Iraqi people; principles which are related to the US presence, redefining the timeline US withdrawal from Iraq and relocating them outside the country.
Al-Kazemi noted that the talks agreed on the formation of a technical team to establish a mechanism for the deployment of US troops outside Iraq, noting that for the first time, the United States had a clear stance on the Iraqi government's demands.
He noted that the US president said that the number of US troops in Iraq is very small, but that Iraq needs these forces to train and develop the army and security forces.
The Iraqi Prime Minister said that a series of agreements on oil and energy were signed, the most important of which is an oil contract in Dhi Qar province, and that this is a strategic project which has many benefits and interests for the province and Iraq in general.
Al-Kazemi also added: "Turkey is a great and very important neighbor of Iraq, but at the same time we condemn and reject the Turkish invasion of Iraqi lands and also reject the attacks of some parties from Iraq to Turkish territory or even from other countries."
Al-Kazemi noted that he will travel to Amman in the middle of next week to discuss Iraq-Jordan relations.
Mustafa al-Kazemi left Baghdad for Washington last Tuesday and met with US President Donald Trump on Thursday.