Iraq
Iraqi MP Blasts US, Certain Arab States' Destructive Role in Iraq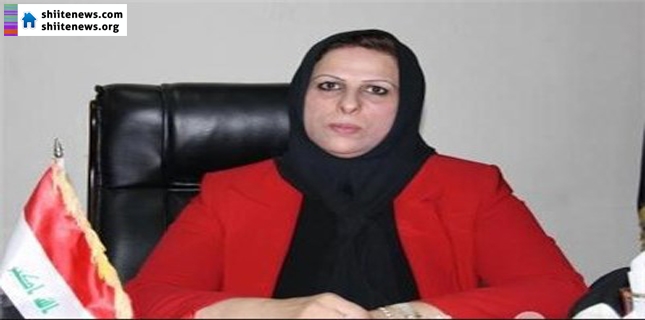 A senior Iraqi lawmaker slammed the US administration and some of the Persian Gulf Arab states for playing a "destructive" role in her country, saying these countries are stirring rift among Iraq's political parties.
Aliya Nassif, a member of Iraq's State of Law Coalition, was quoted by al-Nahreen website as saying that some of the Persian Gulf littoral states support the Islamic State in Iraq and the Levant (ISIL) terrorist group and play a "destructive role" in the country.
Pointing to the upcoming national reconciliation conference in Baghdad, she said, "Many of them (supporters of the ISIL) have taken up arms against the Iraqi nation and cannot be regarded as supporters of a plan to hold national reconciliation in Iraq."
Iraq needs reconciliation among political parties, since the rift among these parties was a major reason behind deteriorating security condition in the Arab country.
The remarks by the Iraqi lawmaker came after some Iraqi media sources said that the US and some Arab countries plan to hold a national reconciliation conference in the Iraqi capital of Baghdad at the end of this month.
The meeting due to be held after the ISIL militants made swift advances in much of northern and western Iraq over the summer, after capturing large swaths of northern Syria.
The ISIL is a militant group in Iraq and Syria believed to be supported by the West and some regional Arab countries. The terrorist group claims as an independent state the territory of Iraq and Syria, with implied future claims intended over more of the Levant, including Lebanon, occupied Palestine, Jordan, Cyprus, and Southern Turkey.