Iraq
Iraq against foreign boots fighting ISIL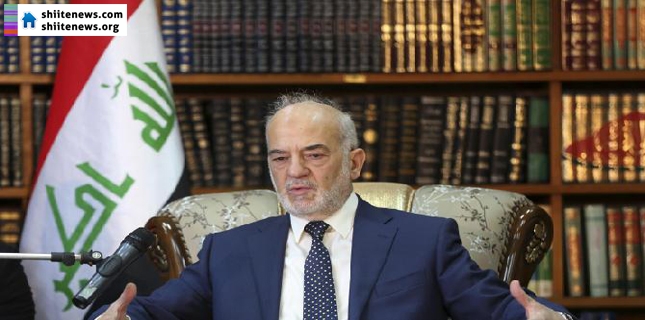 Iraq has voiced opposition to the presence of foreign military forces on its territory for the purpose of battling the Takfiri ISIL terrorist group.
Iraq's Foreign Minister Ibrahim al-Jaafari announced his country's stance on the issue while speaking in Turkey's capital, Ankara, on Wednesday.
He, however, said Baghdad would accept training from abroad for its soldiers.
The ISIL terrorists control large areas of Syria and Iraq. The group first sent its militants into Iraq in June, seizing large parts of land along the border between the two countries.
The ISIL militants have committed terrible atrocities in Syria and Iraq, including mass executions and beheadings of local residents as well as foreign nationals.
A US-led coalition has been conducting airstrikes on ISIL positions in Iraq and Syria, but the air raids have so far failed to dislodge the terrorists.
The top Iraqi diplomat met earlier with his Turkish counterpart Mevlut Cavusoglu, who said Turkey was ready to train and equip members of the Iraqi military and police force.
This is while Turkey is widely believed to be a key ISIL supporter and would for long refuse to allow Kurds to cross its border with Syria to join the fight against the ISIL in a Syrian Kurdish town.