Iraq
US sanctions not weaken Iraqi resistance's decision to expel US troops: Hezbollah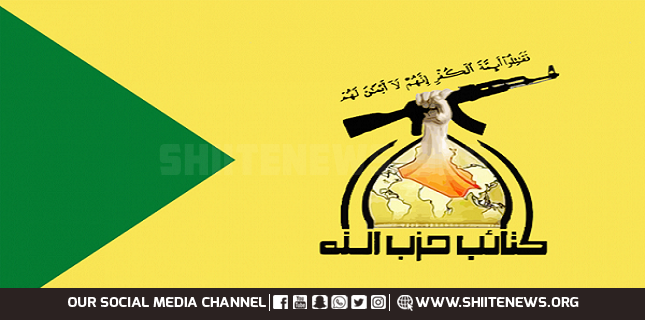 Iraq's Hezbollah Brigades said in a statement late Thursday that the new US sanctions on its secretary general Ahmad al-Hamidawi would not weaken the Iraqi resistance's decision to expel the US troops.
Iraq's Hezbollah Brigades added: "It is proud that the US feels that Iraqi resistance forces are threatening its plans in the country and the region."
The group cited the US baseless claims against Iraqi resistance forces, adding that the US fears the resistance forces who have defeated the White House plans and ISIS.
A few days ago, Jafar al-Hosseini, a spokesman for Iraq's Hezbollah Brigades, said efforts were still under way to expel US troops from Iraqi territory and the resistance forces were considering options to achieve that goal.
Anti-US sentiment in Iraq has intensified after a series of the US hostile actions especially the cowardly assassination of Maj. Gen. Qasem Soleimani, commander of the Quds Force of the Islamic Revolution Guards Corps, and Abou Mahdi al-Mohandes, deputy of the Iraqi People's Mobilization Organization.
Iraqi parliamentarians on Sunday, January 5, approved a plan to expel US troops from Iraqi territory following the assassination.
– Iraqi resistance's