Iraq
More than 100 children abducted by ISIL from Iraqi orphanage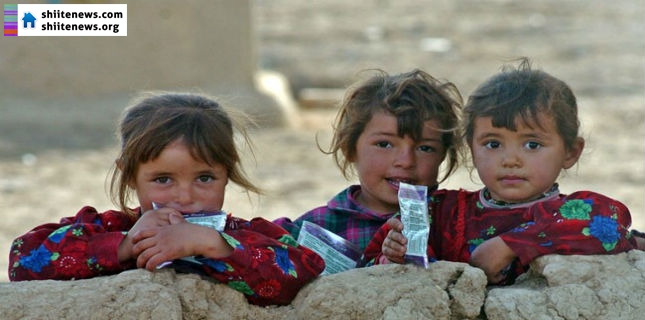 Takfiri radicals from the ISIL terrorist group have abducted at least 100 Shia and Izadi children at an orphanage near the troubled northern Iraqi city of Mosul.
Local residents say the militants kidnapped the children after they captured the city of Talafar in June and Shingal in August.
Witnesses also say they have abducted large numbers of girls and women and brutally killed hundreds of people in recent months.
Sources say hundreds of Izadi women and girls "who were abducted in Iraq have been distributed as spoils of war" to ISIL militants in recent weeks.
Meanwhile, a spokesman for Iraq's top Shia cleric, Grand Ayatollah Ali al-Sistani, has urged the parliament to investigate the massacre of Iraqi soldiers at a military base in the north of the capital, Baghdad.
Ahmed al-Safi said on Friday that the parliament should punish all those who committed the crime at Camp Speicher near the city of Tikrit back in June.
This comes as new evidence, obtained by Human Rights Watch, revealed that ISIL Takfiri terrorists murdered between 560 and 770 Iraqi soldiers captured at Camp Speicher back in June.
Also on June 10, the terrorists took hundreds of prisoners from a Mosul prison. They ordered the prisoners to get on their knees and then opened fire, killing up to 670 people on the spot.
The ISIL terrorists have committed heinous crimes and threatened all communities, including Shias, Sunnis, Kurds, Christians and Izadi Kurds, during their fighting in Iraq.
The UK-based human rights group Amnesty International has recently condemned ISIL terrorists for committing "war crimes, including mass summary killings, beheadings, crucifixions, and abductions."
Senior Iraqi officials have blamed Saudi Arabia, Qatar and some Persian Gulf Arab states for the growing terrorism in their country.