Iraq
Sistani urges immediate Iraqi unity gov't to confront ISIL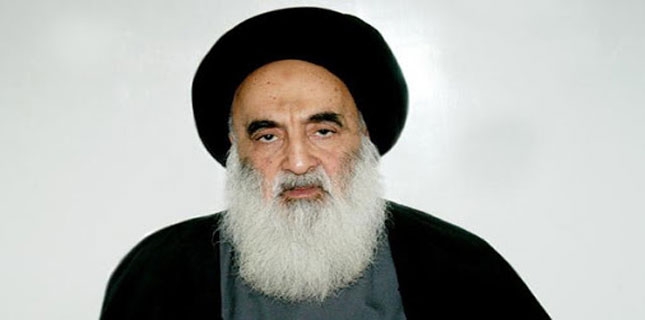 Iraq's top Shia cleric, Ayatollah Ali al-Sistani said on Friday that all sides agreed on the need to form a "proper" government in Baghdad and repeated his call on compatriots to fight so-called Islamic State of Iraq and the Levant (ISIL) militants.
Speaking through an aide after Friday prayer sermons in the sacred Shi'ite Muslim city of Kerbala, Sistani expressed concern over the plight of about 18,000 Shi'ites in the town of Amerli who are surrounded by ISIL terrorists.
The Grand Ayatollah has also called on the country's leaders to settle their differences in a "realistic and doable" manner to deter growing foreign-backed insurgency that threatens to break up the country.
He said the next government should be made up of candidates who care about "the country's future and its citizens" regardless of their ethnic and religious affiliations. The top cleric warned that that politicians' "demands and conditions could derail the forming of the new government."
Iraq's premier-designate, Haider al-Abadi, has until Sept. 10 to submit a list of Cabinet members to parliament for approval but deadlines have often been broken because of political wrangling in Iraq.
Since early this year, Iraq has been facing an onslaught by the ISIL and allied militants across much of the country's north and west. The crisis has worsened since June as militants swept through new towns in the north, killing thousands of people and displacing hundreds of thousands, mainly members of the minority Christian and Yazidi religious communities.