Iraq
Kurdish Forces Retake Town from ISIL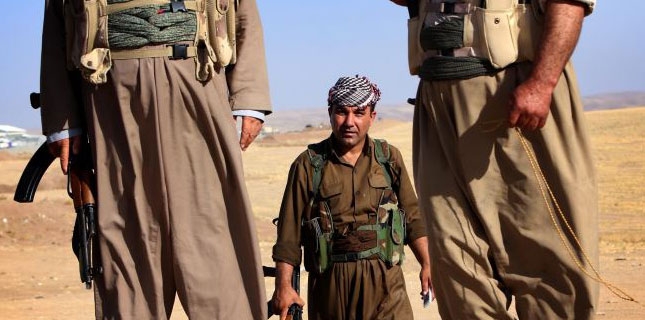 Kurdish Peshmerga forces in Iraq have retaken the town of Makhmour near the Kurdish city of Erbil from ISIL Takfiri militants, Press TV reported.kurds
The town, along with al-Gweir, some 28 miles (45 kilometers) from Erbil, which is in the semi-autonomous Kurdistan region was liberated on Sunday.
"The Peshmerga have been here for several days fighting back ISIL militants' advance. We have cleansed Makhmour and its outskirts. The Peshmerga patrols are still ongoing in the region to make sure none of ISIL militants are still here," Peshtiwan Shorshi, a Peshmerga field commander, told Press TV.
"At 1 p.m. yesterday, we kicked off an all-out attack on the ISIL post here in Makhmour and have managed to regain foothold here after facing fierce confrontations from ISIL. They retreated leaving behind their vehicles," added Peshmerga lieutenant Hersg Seyan.
The development comes as some Kurdish media have underscored the significant role of Iranian forces and the Iraqi army in liberating the areas from the ISIL's grip. The media reports say Iranian forces have a decisive presence on the battlefield of the fight against Takfiri terrorists, the report said.
President of semi-autonomous Kurdistan region Masoud Barzani on Sunday thanked the Islamic Republic for throwing its weight behind Iraqi Kurds in the face of the ongoing crisis fueled by the ISIL Takfiri terrorists.
Kurdish media reports also say Tehran has dispatched shipments of humanitarian aid, including food and medicine, to Iraq's Kurdistan region since the ISIL militants began their terrorist operations in the northern parts of the Arab country in early June.