Iraq
Iraq Denies Its Territory Used to Launch Attack on Saudi Oil Facilities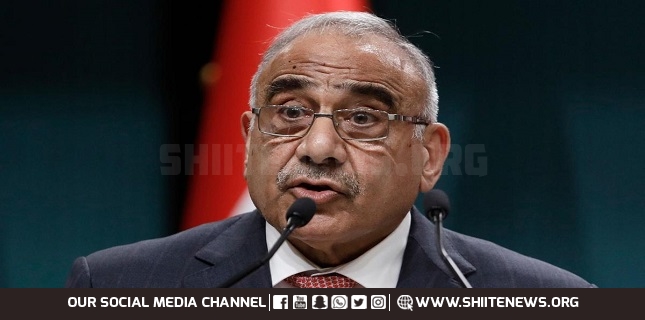 The office of Iraqi Prime Minister, Adel Abdulmahdi, denied on Sunday that Iraqi territory had been used to launch air strikes against Saudi oil installations.
"Iraq denies what has been circulated in some media and social media about the use of its territory to attack Saudi oil installations by Yemeni drones, and affirms its constitutional commitment to prevent the use of its territory for aggression on neighboring countries. Iraqi government will deal firmly against anyone who tries to violate the Constitution," Abdulmahdi's office said in a statement.
In the statement, he pointed out that the Iraqi government is following with great interest these developments, and solidarity with neighboring countries and expresses concern that the escalation and military solutions complicate the humanitarian and political situation. "A committee was formed from the relevant Iraqi parties to follow up the information and developments, and we call on all parties to stop mutual attacks that may cause great loss of life," the statement explained.
Iraq renewed its call for a peaceful solution in Yemen, the protection of civilian lives, and the security of the brotherly countries, and called on the countries of the world, especially the countries of the region to shoulder their humanitarian and moral responsibility and undertake initiatives that put an end to this war, which is not profitable.