Iraq
ISIL's Oil Minister Killed in Clashes with Iraq's Intelligence Forces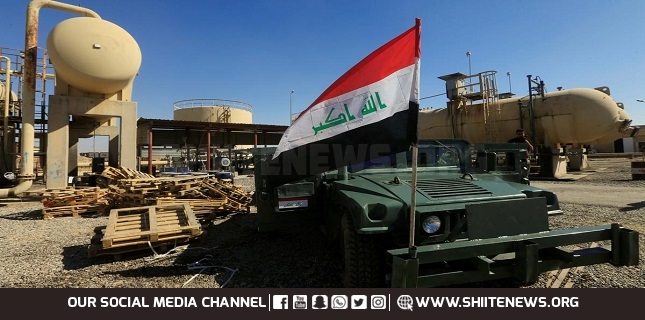 The ISIL terrorist group's notorious oil minister Sobat Turki, nom du guerre Abu Hessan, was killed along with a number of militants in clashes with Iraq's intelligence forces in Deir Ezzur province in Eastern Syria, a security expert said on Friday.
Iraqi Security Expert Fazel Abu Raghif wrote on his Twitter page that Iraq's intelligence forces have managed to kill Abu Hessan in their military operation in Deir Ezzur.
He said that ISIL has now lost all channels and ways to supply financial aid and finance ISIL commanders, including founder of ISIL's financial system Mohammad Jubeir al-Rawi and the terrorist group's finance minister.
Abu Hessan was in charge of the largest financial supply system of the terrorists, financing the group through trading oil and oil products.
In a relevant development earlier in July, the Syrian Democratic Forces (SDF) in a statement declared the killing of a notorious terrorist named Sabet Sobhi Fahad al-Ahmad who was ISIL's economic mastermind.
The SDF tried to capture Fahad al-Ahmad alive, but he was targeted and killed after he refrained from surrendering to SDF.