Iran
Iran, Pakistan to discuss IP implementation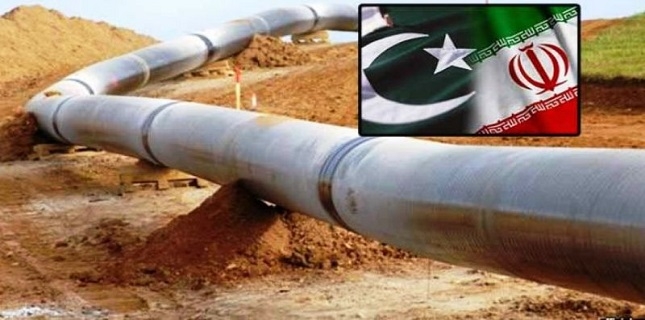 Iran and Pakistan have agreed to discuss implementation of Iran-Pakistan (IP) gas pipeline project and for this, the authorities concerned of both the countries will hold meeting in Tehran either by end of the current month or in the early next month, Pakistani daily 'The News' reported, quoting senior official at Petroleum Division.
The way forward will be worked out for materializing the project in the presence of US sanctions and in addition, the new time lines for the project will also be discussed, according to the senior official.
The official told the newspaper that in the wake of the price at which Pakistan is procuring the LNG from Qatar and is having through spot purchasing and the price of gas settled under TAPI line, the both sides would also review the gas sales purchase agreement including the penalty clause that was inked between Pakistan and Iran in 2009.
He said the new development of the agreement from both sides to initiate talks has got paramount significance.
"Now both the parties have decided to find out the way forward for implementation of the project knowing the fact that there are still the US sanctions," he said.
It is pertinent to mention that Pakistan and Iran signed GSPA in 2009 under IP gas pipeline project in the era of Pakistan Peoples' Party. Since then the project could not get the shape.
The project was to be implemented under segmented approach meaning by that Iran had to lay down the pipeline on its side and Pakistan had to build the pipeline in its territory.
The project was to be completed by December 2014 and come on stream from January 1, 2015. Under the penalty clause it was agreed by both sides that if Pakistan fails to have intake of Iranian gas from January 1, 2015, it will have to pay $1 million per day as penalty.