Iran
Ayatollah Ahmad Khatami warns about enemies' manipulation of social networks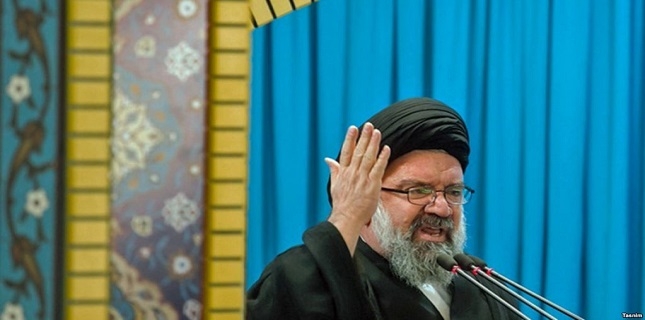 A senior Iranian cleric warned about enemies' manipulation of social networks and the cyberspace to hatch their conspiracies.
'We are not against cyberspace; we are in agreement with healthy cyberspace using the internal capacities and without enemies' interference,' Tehran's interim Friday prayers leader Ayatollah Ahmad Khatami said in his second sermon.
He referred to recent unrests in a few small areas and said that people's huge turnout in demonstrations after the riots, foiled the enemies' plots.
The cleric cautioned people and officials about enemy conspiracies and said that enemy is misusing the new communication tools including telegram and instagram to reach its goals.
Iranians in a number of major cities started to protest against economic situation and shortcomings on December 28, 2017, but the protests turned violent in some parts due to the provocations orchestrated from outside the country.
US President Donald Trump in several tweets supported the recent unrests in Iran.