Iran
Reviving al-Qaeda poses grimmer danger to Europe than atomic bomb: Iran cmdr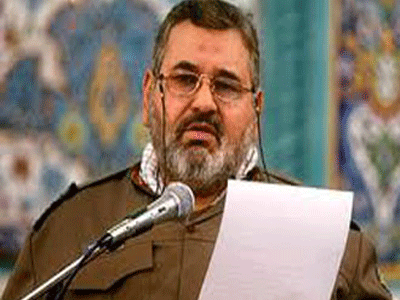 A top Iranian military commander has warned Europe of al-Qaeda's revival in the southeastern Mediterranean region, describing the threat to the continent as more serious than a nuclear weapon.
Chairman of the Joint Chiefs of Staff of Iran's Armed Forces Major General Hassan Firouzabadi cautioned the European states that a serious strategic threat to the world is taking roots southeast of the Mediterranean Sea, the Mehr news agency reported on Monday.
The danger of al-Qaeda's revival to Europe is bigger than that of a nuclear weapon, Major General Firouzabadi pointed out.
He added that the arrogant powers, who once supported the formation of al-Qaeda as well as the Taliban groups and later suffered heavy losses from them, have closed their eyes to the lessons of the past and are trying to revive al-Qaeda in Lebanon and Syria.
The top Iranian military commander further noted that the United States claims to have killed Osama bin Laden, the former al-Qaeda chief, and dumped his body in the sea. Nevertheless, the terrorist group has a new leader who commands its militants southeast of the Mediterranean Sea.
Major General Firouzabadi also lashed out at American strategists over their double standards, saying that while the US invaded Afghanistan under the pretext of the so-called war on terror or the fight against al-Qaeda militants in Pakistan, it is making attempts to revive al-Qaeda along the southeastern coast of the Mediterranean Sea.
Iran's top military commander stressed that the latest conspiracy hatched by the arrogant powers to revive al-Qaeda in Lebanon and Syria will pose dire threats to Europe, the Muslim nations and the entire world.
The United Nations, the UN Security Council and the Human Rights Council should take measures to abort the emerging catastrophe, Major General Firouzabadi said.
Al-Qaeda represents Wahhabism in its austere form. Wahhabis, who consider the followers of all sects and branches of Islam as infidels and their killing as religiously permitted, naturally will not spare [the followers of] Christianity and Judaism.