Iran
Ayatollah Movahedi: Al-Saud are cruel enough to deprive people from Hajj rituals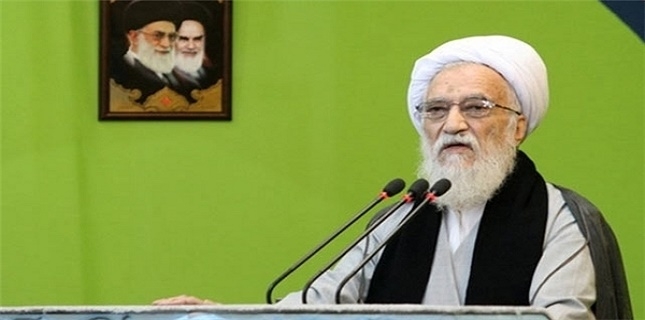 Substitute Friday prayers leader of Tehran Ayatollah Mohammad-Ali Movahedi Kermani said on Friday in his second sermon that the Saudis, who create obstacles on Hajj rituals and deprive Iranian people to pay tribute to Baitullah, are regarded as the most tyrant people in the world.
They should know that their misdeed will ire anger of Muslims and they (Saudis) will be losers both in this world and eternal life (Ghiyamat), he said.
Elsewhere in his sermon, the Ayatollah said irregular payments should be returned back to public assets.
Ayatollah Kermani said, 'Those not knowing that the unconventional and astronomical salaries were un-Islamic and illegitimate, should return them back to public assets.'
He said part of the salaries have been returned back to the public assets, while thanking the depositors.
He then referred to Saudis' efforts to ban Iranians to do their Hajj rituals and said so doing, the Saudis will face divine chastisement.