Iran
Extremist rebels hold bodies of 12 Iranian military advisers in Khan Touman – Official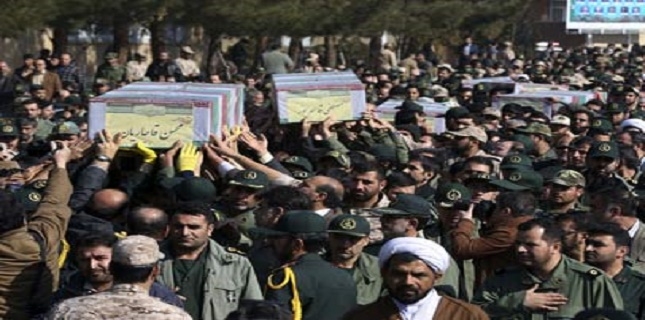 Al-Nusra Terrorist militants are withholding the bodies of 12 military advisers of Iran's Islamic Revolution Guards Corps (IRGC) killed in Syria in recent days, an Iranian military official says.
In a statement on Saturday, the IRGC said 13 of its military advisers have been killed and 21 others wounded in the town of Khan Tuman, located in the southwest of the Syrian province of Aleppo.
The statement added that the IRGC forces were all from Iran's northern province of Mazandaran.
"Fighting still continues in these areas and access to the martyrs' bodies will be possible [only] after the liberation of the areas," ISNA quoted an IRGC spokesman, Hossein Ali Rezaei, as saying on Tuesday.
He added that all other forces from Mazandaran as well as nine of the injured had now returned to Iran.
Rezaei noted that the remaining IRGC advisers who sustained injuries would return to the country soon.
Syrian government forces are preparing to launch a large-scale operation and retake Khan Tuman. Iran has pledged to help the swift recapture of the strategic town.
Takfiri militants, led by fellow terrorists from the al-Qaeda-linked al-Nusra Front, took control of Khan Tuman on Friday, shortly before a 48-hour truce in Aleppo was due to expire.
The town has changed hands between Syrian army soldiers, Daesh Takfiri terrorists and foreign-sponsored militants over the past few months. Syrian soldiers had wrested control over Khan Tuman in last December.
Syria has been gripped by foreign-backed militancy since March 2011. UN Special Envoy for Syria Staffan de Mistura estimates that over 400,000 people have been killed in the conflict, which has furthermore displaced over half of Syria's pre-war population of about 23 million.