Iran
No Compromise with US, Ayatollah Kazem Seddiqi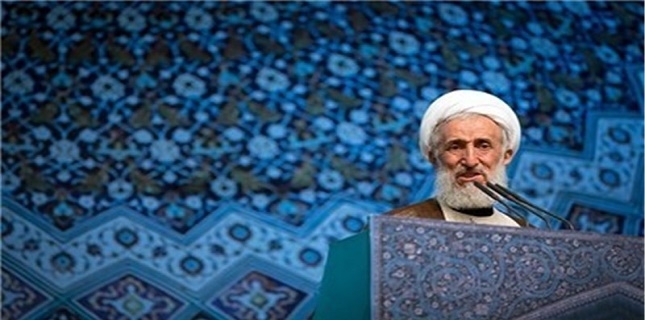 A top Iranian cleric on Friday dismissed any chance of compromise with the US, the battle with which he said is a "duty."
"There will never be a possibility of compromise with the US according to the rules of Islam," Ayatollah Kazem Seddiqi said at a speech to worshippers in Tehran on Friday.
Describing confrontation with the US as a duty, the cleric explained that countering America is in fact countering coups, deception and terror.
Ayatollah Seddiqi made it clear that Islam's battle against the arrogant powers has entered the toughest phase in the contemporary era, since the arrogance has been equipped with science and technology.
His comments came after Leader of the Islamic Revolution Ayatollah Seyed Ali Khamenei's warning about Washington's continued hostility towards the Iranian nations.
On Thursday, the Leader slammed the US government for its hostilities toward Muslims and Iran, saying Washington seeks to taint the image of Islam, and spread Iranophobia and Shiaphobia.
Imam Khamenei also described the vigilance of Muslim nations, Iranians in particular, against the hegemonic powers' corrupt acts as the main reason behind such hostilities, saying this is the reason why Iran is threatened to be boycotted when it opposes the US policies in the Middle East.