Iran
Ayatollah Makarem: Takfirism 'undeniably' originated in Saudi Arabia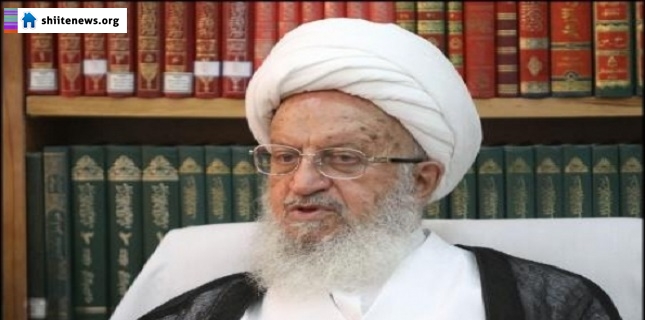 Ayatollah Makarem-Shirazi said that the "undeniable" root cause of Takfiris and its associated violence, murder and terrorism is Saudi Arabia and this is based on the teachings of Muhammad ibn Abdul-Wahhab.
Speaking during his jurisprudence class at Qom's Grand Mosque, Grand Ayatollah Naser Makarem-Shirazi spoke on the roots of the Takfiri phenomenon, saying that this phenomenon which has spawned ISIL and engages in violence and bloodshed, "undeniably" originated in Saudi Arabia and in the Wahhabi ideology which is based on the teachings of Muhammad ibn Abdul-Wahhab.
The revered source of emulation criticized the hypocritical behaviour of the United States and the West in regard to terrorism and terrorist groups, saying the Americans are the defenders of these terrorist groups and have strengthened ISIL.
He stressed that Iran is at the forefront of the fight against terrorism and extremism in Iraq and Syria but Iran is still accused of supporting terrorism, adding: "Other countries also purchase the oil that ISIL has stolen and has given them arms but Iran is accused of supporting terrorism! This is the wonder of the current era."
His Eminence added that the Americans and Saudis have told so many lies to themselves and to the world that the world has realized where Takfirism and bloodshed have originated.
Ayatollah Makarem-Shirazi noted how the Saudis killed many scholars who opposed them in the holy cities of Makkah and Madinah, saying that individuals educated in Saudi religious schools have traveled to Europe and are engaging in crimes there and the Saudis have denied this, saying they are fighting terrorism.
"To date, has a Shi'a or an Iranian blown anyone up or worn an explosive belt? All these things have been done by the Wahhabis and those under their influence," the revered scholar stated.