Iran
Leader of Islamic Revolution appoints Imam Reza shrine new custodian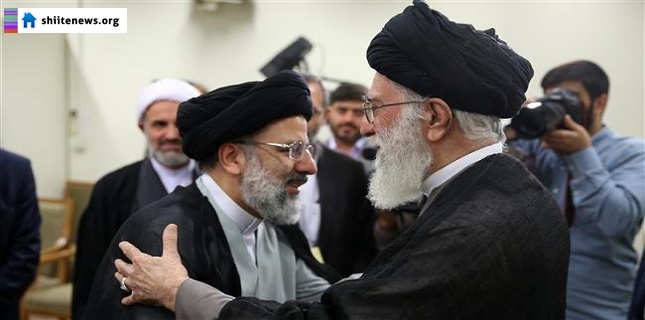 The Leader of the Islamic Revolution appoints Hojjatoleslam Ebrahim Raeisi as the new chief custodian of the Astan Quds Razavi, an organization holding trusteeship of the affairs of the shrine of Imam Reza, the eighth Shia Imam.
In a decree on Monday, Ayatollah Seyyed Ali Khamenei said Raeisi is a pious and trustworthy individual who has ample experience in macro management.
The Leader provided the new custodian with several guidelines, saying he should spare no effort to provide services to the pilgrims visiting Imam Reza's shrine, particularly the people in need and the oppressed.
Ayatollah Khamenei highlighted the enormous cultural capacities of Astan Quds Razavi which can play a role in the country and across the Muslim world.
The Leader emphasized that the great potential should be used to promote Quranic teachings in cooperation with cultural experts.
Ayatollah Khamenei further said that the premises and buildings of Astan Quds Razavi represent a unique treasure trove of Islamic architecture as well as scientific and artistic nuances of the Iranian nation which should be protected.
The Leader's assignment comes after Ayatollah Abbas Va'ez Tabasi, the former chief custodian of Astan Quds Razavi, passed away in the northeastern city of Mashhad on Friday.
Ayatollah Tabasi died at the age of 80 a week after being hospitalized for respiratory complications.
Ayatollah Khamenei and President Hassan Rouhani had earlier issued messages of condolences on the death of the veteran cleric.
Ayatollah Tabasi had served as the custodian of Astan Quds Razavi since the victory of the Islamic Revolution in 1979.
He was born in Mashhad in 1935 and was laid to rest at the Imam Reza shrine on Saturday.