Iran
Iranian FM Zarif Hopes Saudis "Come Back to Their Minds"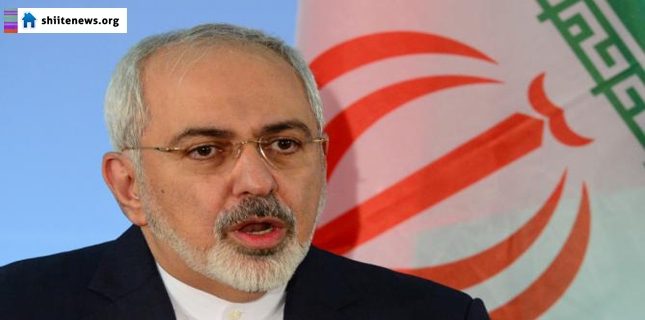 Iranian Foreign Minister Mohammad Javad Zarif hope that the Saudis will 'come back to their minds', stressing that Tehran is not "in animosity" with Riyadh.
Speaking to reporters at the Davos economic forum, Zarif said Tehran was "not necessarily in animosity or hostility with Saudi Arabia."
"We believe our Saudi neighbors are panicked and have taken provocative measures and we hope sooner rather than later they come to their minds and we can have a peace and stability," he said, accordinIranian Foreign Minister Mohammad Javad Zarifg to Reuters news agency.
Meanwhile, Zarif said during an interview with the CNN that Iran "does not have a fight to pick with Saudi Arabia."
"We believe that Iran and Saudi Arabia can be two important players who can accommodate each other, who can complement each other, in the region."
"Unfortunately, the Saudis have had the illusion that backed by their Western allies, they could push Iran out of the equation in the region," he told the CNN's Christiane Amanpour.
The top Iranian diplomat said that the alliance between Saudi Arabia and Western nations, and the tension between those nations and Iran, provided a "smoke screen" that allowed Saudi Arabia to "export this Wahhabi ideology of extremism."