Iran
Ayatollah Khorasani: Saudis to pay for Mina tragedy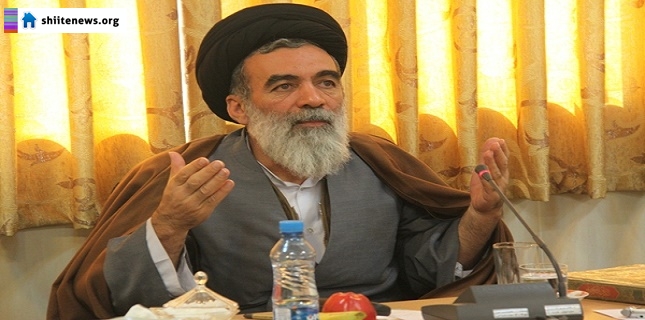 A ceremony was held to mark the 40th day after the funeral of clerics victimized in Mina tragedy in attendance of hundreds of people in A'zam (Grand) Mosque on Sunday.
In a ceremony held at A'zam mosque of Qom on Sunday, the fortieth day after the funeral of clergymen passed away in Mina tragedy was commemorated.
The event was jointly organized by Iranian Leader's Representative Office in Hajj and Pilgrimage Affairs, Seminary Services Center, The Custodianship of Qom's Holy Shrine, and the Governor General of Qom Province.
Many senior clerics attended the event among them were Grand Ayatollah Alavi Gorgani, Grand Ayatollah Shobeiri Zanjani, Ayatollah Bushehry, and Ayatollah Moghtadaei.
The unjust massacre of pilgrims in Mina will soon entangle the Al-Saud House, said Hosseini Khorasani one of the figures who gave speech in the ceremony.
He added that it is a pity that those who call themselves as the Custodians of Holy Shrines of Mecca and Medina dodged a simple extension of sympathy to Muslims of the world who suffered losses in Mina tragedy.
'It is because of the hallucination of wealth and illusory power that Saudis feel unrestrained from principles of reason, humanity, and international etiquette,' the cleric affirmed.