Iran
Ensuring Persian Gulf Security A 'Principle' for IRGC Navy: Commander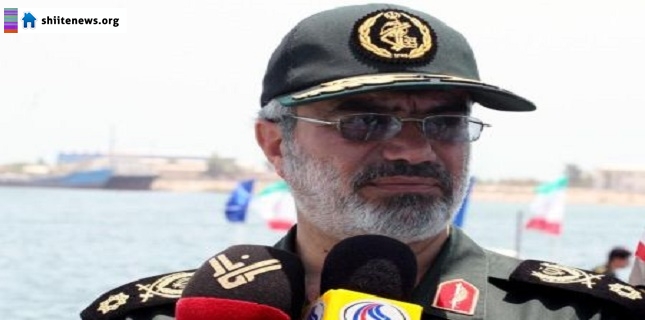 The establishment of security in the Persian Gulf region is a basic "principle" for the Islamic Revolution Guards Corps (IRGC) Navy, a senior Iranian commander said.
In a speech during an iftar ceremony on Sunday night, IRGC Navy Commander Rear Admiral Ali Fadavi highlighted the importance of the strategic Persian Gulf region, saying that the future of the world depends on the security of the region.
The IRGC Navy regards the establishment of security in the entire Persian Gulf, the most sensitive region in the world, as a principle, the commander said.
"It is an Islamic duty on our shoulders and on other Muslim countries' to provide security not only for ourselves but also for others…," he added.
In relevant remarks earlier last month, Supreme Leader of the Islamic Revolution Ayatollah Seyed Ali Khamenei underlined that security of the Persian Gulf region comes within the purview of the regional countries alone, and dismissed the US claim of seeking security in the region.
"The Persian Gulf security relates to the countries of the region which have common interests, and not to the US. So, security of the Persian Gulf region should be provided by the countries of this region itself," the Leader said.