Iran
"True belief is secret to Muslim unity."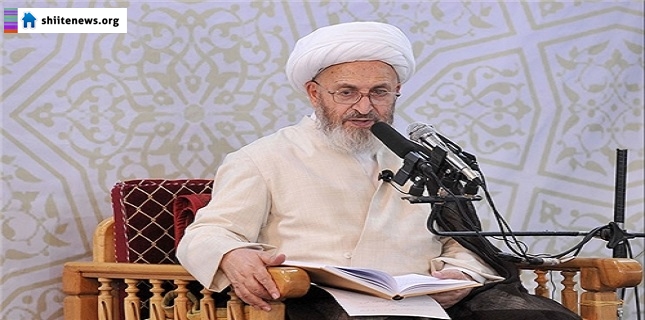 Grand Ayatollah Jafar Sobhani, senior Shia jurisprudent in his speech for the eighth night of Ramadan, referred to the influence of faith on people saying in view of the holy Qur'an unity and solidarity are the results of true faith in Muslims.
He slammed intervention of foreign countries in the domestic affairs of Muslims and said," At present some foreign governments make decision for Muslim states while scholars are responsible to unite divided nations together and boost the fraternal ties among them."
Top cleric highlighted centricity of faith as the only way to tighten solidarity among Muslims and said," True faith in God Almighty gathers various nations around one common axis."
Ayatollah Sobhani called all people as followers of unity and stressed there might not be even one person who criticizes unity because solidarity is the common interest of the intelligent people while disparity is wrong and reason for division of the nations."
Senior cleric also referred to the difference between fraternity in view of the holy book of Islam and that of the United Nation's charter saying that," The UN in its first paragraph calls all people as free and intelligent; hence they should live together like brothers but it does not clarify the principles for this fraternity."
He highlighted faith as the principle of fraternity because if faith is not set as the principle, then it is impossible to gather different nations based on a unified axis same way that you cannot unite atheists and monotheists without a unified axis of mind.
Referring to the present situation in the world of Islam he said," At present some foreign governments make decision for Islamic nations, meaning that on the one hand they wage war to achieve their objectives and on the other they let out cries of peace.
Ayatollah Sobhani called scholars to unite dispersed nations together and create peace and fraternity among them.