Iran
Iran supports all oppressed people of the world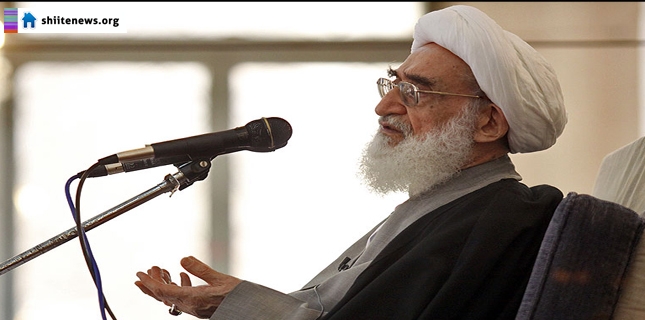 Speaking during his class at Qom's Masjid al-A'dham (Grand Mosque), Grand Ayatollah Hoseyn Nouri-Hamadani explained that the House of Saudi are slaves of the arrogant countries of the world, adding that it is strange that a country that claims to be the "Custodian of the Two Holy Shrines" and an Islamic country is attacking the oppressed people of Yemen during these holy months.
The source of emulation renewed his condemnation of the "crimes and treason" committed by Saudi Arabia in Yemen, and described the painful conditions of the people of Yemen, saying that Western countries, including the United States and international organizations claim to defend human rights but they have closed their eyes and ears in the face of the Saudi regime's brutal crimes. "They do not allow even humanitarian aid, food and medicine to be sent to the [impoverished Arab country]," he stated.
Ayatollah Nouri-Hamadani emphasized that the Islamic Republic of Iran is a supporter of all oppressed people of the world – regardless of their religion. "Wherever injustice against any people or country occurs, Islamic Iran and its dear people support them, and stand up, take action and condemn the oppressors," he added.
His Eminence stated that the Islamic Republic of Iran has aided Iraq, Syria, Lebanon and other Islamic countries and added: "We support the people of Iraq and Syria with no expectations in the fight against terrorism and if the Islamic Republic of Iran did not help these countries, it would not be clear what the situation in Damascus and Baghdad would be today."
The revered scholar also referred to the recent developments in Iraq, emphasizing the need to maintain the integrity of people and the government in order to deal with the Takfiri phenomenon and the threat of ISIL until this evil terrorist group is eliminated and can no longer threaten the oppressed people of Iraq.