Iran
Tehran pledges to pursue cases of Iranians taken hostage by US regime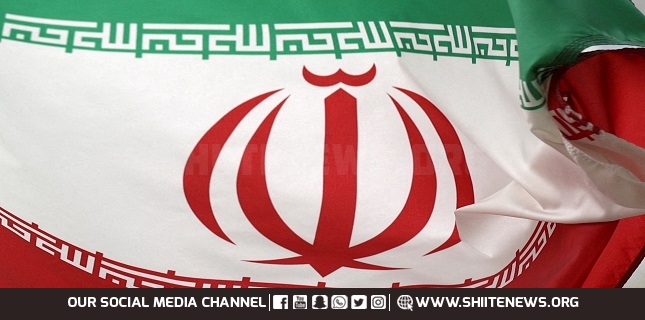 Iran's top human rights official says measures have been taken to free Iranian citizens who have been taken hostage by the United States over baseless charges.
Kazem Gharibabadi, secretary of Iran's High Council for Human Rights and the Judiciary chief's deputy for international affairs, said on Wednesday that more actions are needed to support Iranian detainees in other countries.
"A number of Iranian nationals have been imprisoned in the US over the fictitious charge of ditching the US's illegal sanctions. Our duty is to follow up on such hostage-takings made by the American regime," he told reporters on the sidelines of a conference in Tehran dubbed "revealing American human rights" which centered on revealing the true nature of American-led human rights.
"We have adopted various measures in this regard so far and of course, more actions are needed," he said, adding, "One of the measures has been nodding to proposals on prisoner swap in several stages."
According to Iran's judiciary, he maintained, foreigners who have been imprisoned inside the country should serve their sentence completely, however, the Judiciary Branch has agreed to such prisoner exchange with more leniency to support Iranian nationals.
The US and its Western allies have imprisoned several Iranian nationals over false accusations, such as going around unilateral sanctions imposed by the United States against Iran in recent years.
The case of Dr. Soleimani
One such case relates to stem cell scientist Masoud Soleimani who was detained in October 2018 by the FBI without any trial.
The arrest was made on alleged charges that he had violated the US trade sanctions by trying to have biological material transferred to the Islamic Republic.
The charges are related to September 2016 when Soleimani allegedly seized on two former students' plans to travel from the US to Iran to get recombinant proteins, which are found fundamentally in every medical testing and biological research laboratory.
Soleimani was imprisoned in Atlanta, Georgia. He traveled back to Iran in December 2019 after being released by the US in a prisoner swap.
'US using human rights to pressure other nations'
Elsewhere in his remarks, Gharibabadi said that the US is one of the major violators of human rights both inside and outside of the country.
"Human rights is only a leverage for America to increase political pressure on independent states in a bid to achieve its own foreign policy aims," he stressed.