Iran
Ayatollah Larijani: No power can defeat this nation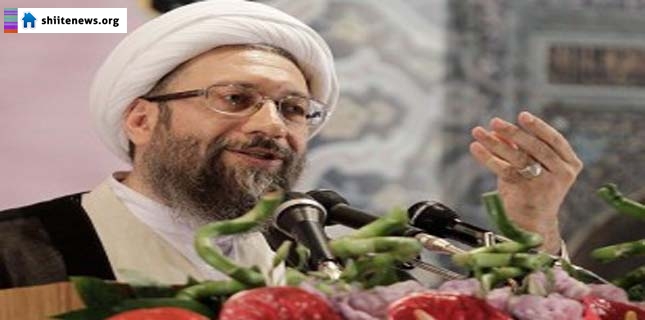 Ayatollah Larijani who was present among participants of February 11th demonstrations to mark Islamic Revolution anniversary told reporters: "Today, like similar occasions, presence of people is glorious and joyful and can entail a good sign."
He said the demonstration can even have a message for foreign countries, those seeking hegemony in particular, that this nation is standing for the values of its revolution, dignity and independence.
They would reach no way by exerting pressures and imposing sanctions, he added.
Ayatollah Larijani also remarked that the people are committed to the revolution and its values and this demonstration conveys a message to the officials that they should be confident and in defending the revolution be a good servitor for this faithful nation.