Iran
Sacrilege to Prophet Mohammad serves to spread Islamophobia: Cleric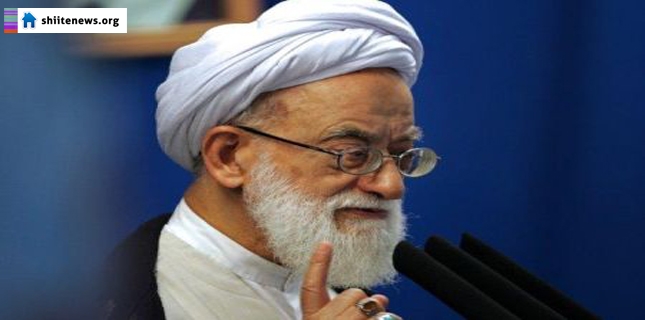 Tehran Substitute Friday Prayers Leader Ayatollah Mohammad Emami Kashani said sacrilege to Prophet Mohammad (PBUH) serves to spread Islamophobia in the world.
Addressing a congregation gathered for the weekly prayers, he condemned the defamation as a plot by the enemies of Islam.
He also slammed the burning alive of a captive Jordanian pilot by the terrorist Daesh group.
He said the savage act was an attempt by the group which is a puppet of the world hegemonic powers to tarnish the image of Islam.
Turning to nuclear negotiations with the 5+1, Ayatollah Emami Kashani said the unanimous support of the Islamic government to the negotiating team gives it the power to safeguard the nationˈs rights in the talks.
The Friday Prayers leader also noted that the launching of Fajr satellite into the orbit is a proof to Iranˈs high technological and scientific capabilities.