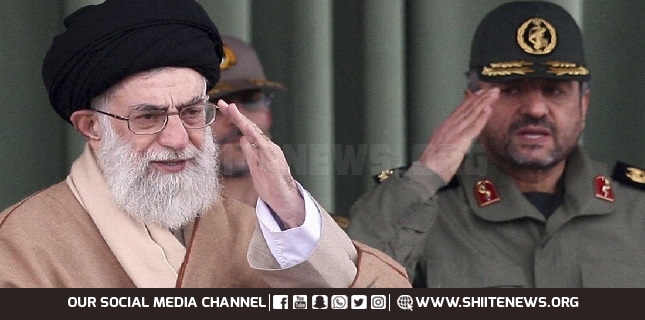 Supreme Leader of the Islamic Revolution in Iran Ayatollah Sayyed Ali Khamenei has sent messages to Hezbollah Secretary General Sayyed Hasan Nasrallah and Head of Hamas' politburo Ismail Haniyeh.
Responding to messages of Sayyed Nasrallah and Haniyeh on the demise of the second-in-command of the IRGC Quds Force Brigadier General Mohammad Hejazi, Ayatollah Khamenei expressed gratitude for their condolences.
In the message to Sayyed Nasrallah, the Leader said: "I received your kindhearted and brotherly message on the demise of the Mujahid commander Sayyed Mohammad Hejazi."
General Hejazi passed away after he spent his life doing Jihad for the sake of God, Imam Khamenei said.
"I always pray for you as I salute all my brothers in Hezbollah," Imam Khamenei addressed Sayyed Nasrallah as saying.
Elsewhere in the message to Haniyeh, the Leader thanked Hamas leader for his letter which he described as 'filled with love'.
"Iran stands in a united front with Palestine and the Palestinian brothers. I ask Allah to grant you victory," Ayatollah Khamenei said as he saluted "the brothers in Hamas."
-Hezbollah and Hamas