Iran
Iran to target those complicit in Gen. Soleimani's assassination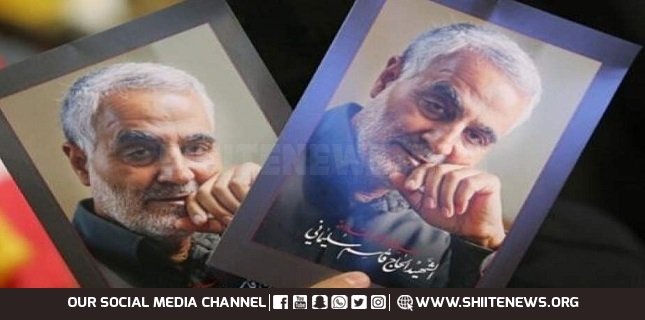 Tehran to Washington: Iran's revenge for General Soleimani is serious. This comment was made in this ceremony, which was held to mark the first anniversary of the US's assassination of Lieutenant General Qassem Soleimani.
Soleimani was the commander of IRGC's Quds Force, which is in charge of conducting overseas operations. He was killed in a US air raid outside Baghdad Intl. Airport on a direct order from US president Donald Trump. Iranian military officials call the US move a big mistake that has already backfired at the White House.
The IRGC did respond just a week after Soleimani's death by striking one of US's airbases in Iraq with its missiles. However, Iran calls the retaliatory strike a slap in the face of the US, and that the serious revenge is yet to come.
The country has threatened to target whoever had a role in the assassination of General Soleimani. So far 48 individuals have been identified in connection with Soleimani's assassination; outgoing US President Donald Trump is on top of the list.
General Soleimani holds a reputation for dislodging Daesh terrorists in Iraq in 2017. He also led major operations in Syria that led to the recapturing of key areas from Daesh. This is why the US's assassination of Soleimani led to a safe interpretation that Washington must be on the terrorists' team.
Well-known as the nemesis of the terrorists in the region, Soleimani turned into an icon and the guarantor of regional security. That explains why his death came as such a big loss for Iran and the region that Iranian officials are speaking about a decisive revenge, while saying the era of hit-and-run is over, and Washington will pay the price.