Iran
Iran censures Israel's desecration of al-Aqsa Mosque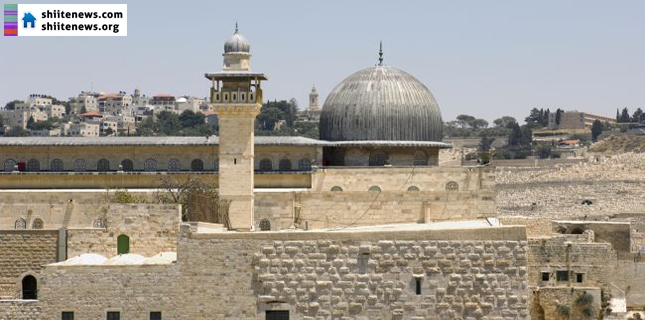 Iran condemned Israel's latest decision to temporarily close the al-Aqsa Mosque to Muslim worshippers that has made it off limits to Palestinians.
Iranian Foreign Ministry Spokeswoman Marzieh Afkham warned on Friday against the ramifications of the dangerous move and called on all Muslim and regional countries not to remain silent in the face of Tel Aviv's criminal act and to defend the al-Aqsa Mosque.
Israel closed the al-Aqsa Mosque compound on Thursday to Muslim worshippers after a 32-year-old Palestinian Moataz Hejazi on October 29 made an attempt on the life of Yehuda Glick, an American-born Israeli settler.
Mahmoud Abbas, the president of the Palestinian national unity government, has warned that Israel's move amounts to a "declaration of war."
The al-Aqsa compound, located in the Israeli-occupied Old City of al-Quds, is a flashpoint holy Islamic site. The location of the compound, known to Jews as the Temple Mount, is the holiest site in Judaism too. The mosque is Islam's third holiest site after Masjid al-Haram in Mecca and Masjid al-Nabawi in Medina.