Iran
Larijani: Iran's Forces Among the Most Powerful in the Region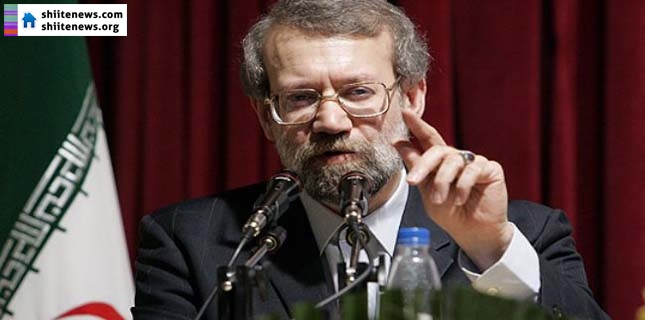 Iran's Majlis Speaker Ali Larijani says the country's armed forces are currently among the most powerful military forces in the Middle East region.
Larijani"Today, Iran's Islamic Revolution Guards Corps (IRGC) is one of the most powerful military forces in the Middle East. Of course, [Iran's] Army and Basij [volunteer forces] also have similar features," and every effort should be made to further strengthen them, Larijani said on Wednesday.
Stressing that enemies do not dare attack Iran, he noted that the adversaries will not engage in a military confrontation with "armed forces that enjoy popular support."
Touching on the deterrence role of the armed forces, the top Iranian parliamentarian further emphasized that weak armed forces are "tempting" for others while the strong ones have the deterrence quality.
The remarks came three days after the IRGC Ground Forces put to test new domestically designed and manufactured military hardware, including a high-explosive mine, a sniper rifle and a triple-barrel cannon.