Iran
If Europeans fail to act, the 3rd step will be taken on Sept 6: Rouhani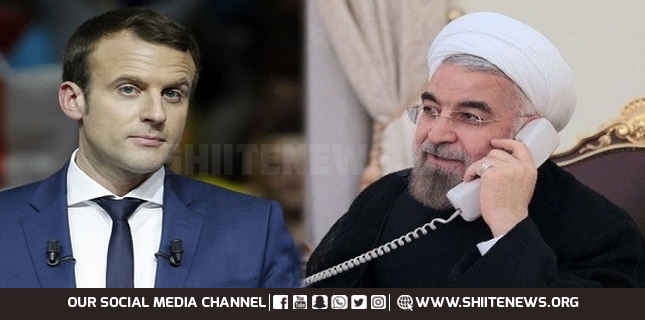 Rouhani to Macron that his country will take the "third step" in reducing its nuclear commitments unless the European signatories take action to protect the agreement.
In a phone conversation with his French counterpart Emmanuel Macron late on Saturday, President Hassan Rouhani said Tehran is determined to preserve the nuclear deal, officially called the Joint Comprehensive Plan of Action (JCPOA).
Emphasizing that the other signatories of the 2015 multilateral nuclear deal must honor their commitments, Rouanhi added that if Europeans fail to act, the third step will be taken on September 6.
Negotiation is only possible if all the sanctions are lifted, the Iranian President told his French counterpart.
Elsewhere in his remarks, Rouhani said that there is no military solution to end the war in Yemen and the best way to end the crisis is through diplomacy.
He also described Israel's to Iran, Lebanon, Iraq an Syria as big miscalculation, saying that resent aggregation "is no one's interests."
For his part, Macron asked for deepening bilateral relationships to solve regional crises like the war in Yemen.