Bahrain
Bahrain police fire tear gas at protesters in Bani Jamrah village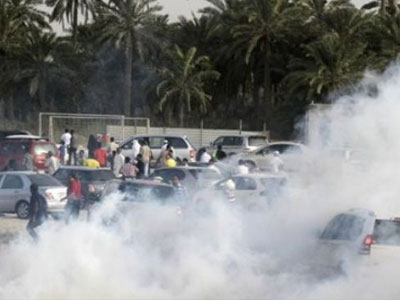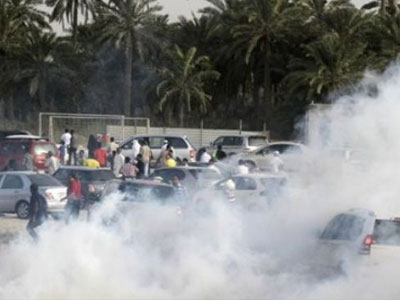 Saudi-backed Bahraini forces have fired tear gas and rubber bullets to break up a protest demonstration in the northwestern village of Bani Jamrah.
The Friday attack came shortly after Manama regime announced that it is banning opposition rallies.
Although Bahraini authorities claim that the move aims at preventing disruption to traffic and street violence, the opposition describes it as a new attempt to silence them.
Protest rallies were also held in several other villages, including Sitra and Daih.
In Daih, Bahraini demonstrators also expressed solidarity with Saudi anti-regime protesters and called for the immediate release of top Saudi Shia cleric Sheikh Nemr al-Nemr.
Bahrainis have been staging demonstrations since mid-February 2011, demanding political reform and a constitutional monarchy, a demand that later changed to an outright call for the ouster of the ruling Al Khalifa family following its brutal crackdown on peaceful protests.
Scores of people have been killed and many others have been injured in the Saudi-backed crackdown on peaceful protesters in Bahrain.
Bahrainis hold King Hamad bin Isa Al Khalifa responsible for the death and arrest of protesters.