Bahrain
UNHRC to examine Bahrain rights record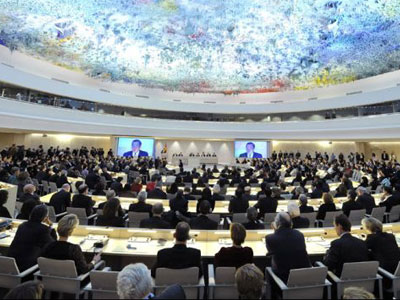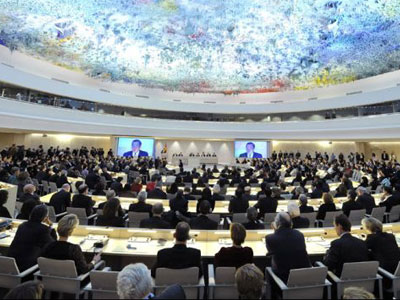 The United Nations Human Rights Council (UNHRC) is to discuss Bahrain's rights record in the upcoming session of its Universal Periodic Review (UPR) Working Group in Geneva.
The UPR is a UNHRC mechanism to examine the human rights records of all UN member states. The Working Group on the UPR is to hold its 13th session from May 21 to June 4.
The session will take up Bahrain's human rights situation on its first day, the UNHRC reported on its website.
The tiny Persian Gulf sheikdom has come under fire for its rights violations in the wake of the revolution that has shaken the US ally since early last year.
On Monday, Bahraini forces once again attacked anti-regime demonstrators in the capital Manama, using teargas canisters and rubber bullets against the protesters.
The demonstrators were chanting slogans against the ruling Al Khalifa family and calling for the release of political prisoners in the country. They also condemned the US support for the regime's ongoing suppression campaign against the anti-regime protesters.
The US State Department said on May 11 that Washington will resume arms sales to Bahrain. Bahraini opposition groups and activists denounced the decision, saying it could encourage further human rights violations in country.
According to local sources, scores of people have been killed and hundreds others arrested so far during the government clampdown on the February 2011-present anti-regime demonstrations.
The Bahraini public hold King Hamad bin Isa Al Khalifa responsible for deaths of protesters during the popular uprising