Bahrain
Bahraini protesters attacked by Saudi-backed forces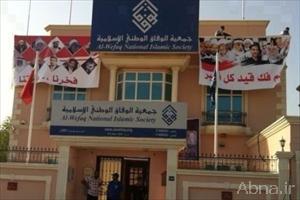 In Bahrain, anti-regime protesters have once again come under attack by Saudi-backed forces across the tiny Persian Gulf Kingdom.
Late Thursday, regime forces reportedly fired poisonous teargas canisters and sound grenades on peaceful protesters in different cities and towns outside the capital Manama.
According to activists, police forces attacked demonstrators demanding the release of prisoners as well as the downfall of the Al Khalifa rule.
Local sources say the forces also fired teargas into homes.
The violence follows similar attacks by police forces against protesters earlier in the day.
On May 5, Bahraini police used tear gas and rubber bullets to disperse anti-regime demonstrators in the villages of Dair and Samaheej, located on the northern coast of the Muharraq Island.
Bahraini activists say nine people have been killed by regime forces across the country since March 17, 2012.
Anti-regime demonstrators hold King Hamad bin Isa Al Khalifa responsible for the death of the protesters since Bahrain has been in a revolution since mid-February of last year.
According to local sources, dozens of people have been killed and hundreds arrested so far during the government clampdown on peaceful demonstrations.