Bahrain
Bahrainis Preparing for Mass Rallies Friday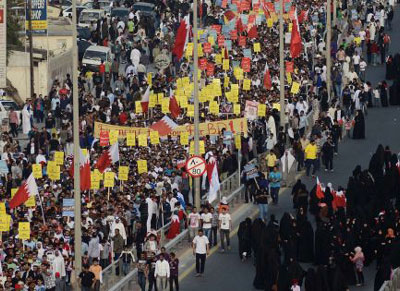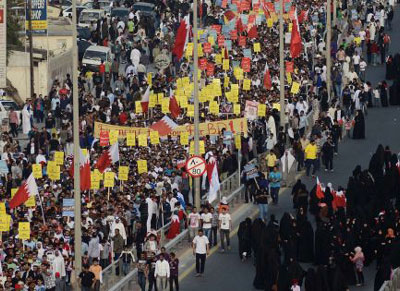 Bahraini opposition groups and activists are calling for mass rallies on Friday against the rule of Al Khalifa.
Bahrainis are to take to streets in the capital, Manama, and other towns and villages across the country.
Nationwide protests against the US-backed Manama regime continue in Bahrain as government forces, backed by the invading Saudi troops, persist with their violent crackdown on peaceful anti-regime demonstrations across the country.
Meanwhile, activists reported increase in number of death of elderly due to inhalation of toxic gases fired by regime forces.
Prominent opposition group, al-Wefaq, announced on Tuesday that an elderly woman, Sakeena Marhoon, died after suffering from side effects of repeated inhalation of toxic gases thrown by security forces inside her house several times. She was hospitalized a few weeks earlier due to suffocation after tear gas was shot inside her house.
More than a year has passed after Bahrainis took to streets in anti-regime protests, with regime forces have been staging a brutal crackdown against demonstrators since February 2001.
Dozens of people have been martyred and thousands more have been arrested and put in jail or fired from their jobs during the crackdown.
In addition, many health workers, teachers, opposition figures and human rights activists in Bahrain are still facing trial or serving prison terms over participation in anti-government demonstrations.