Bahrain
Bahrain brings alleged insult charges against rights lawyer: HRW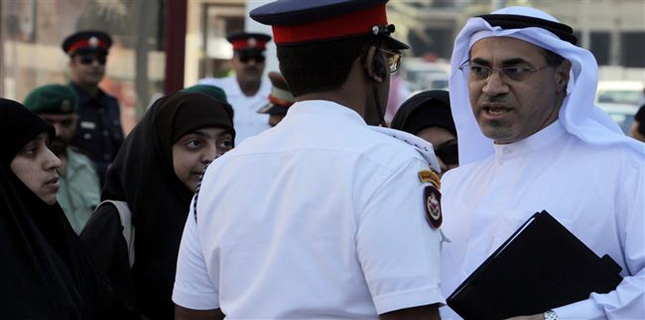 Human Rights Watch (HRW) says Bahraini authorities have charged a prominent human rights lawyer with several offenses, including a purported insult to state institutions, in the latest suppressive measure against freedom of speech in the kingdom.
The HRW said on Thursday that Mohamed al-Tajer had previously told the New York-Based rights organization that he faced three charges, namely insulting government institutions, inciting hatred of a religious sect, and misusing a telecommunications appliance.
Prosecutors had cited a private voice message sent in early 2016 in which Tajer accused Bahrain's public prosecution of having employed surveillance teams to intercept "every word about Sunnis, Saudi Arabia, hatred of the regime, or insults against the king," according to the HRW.
The 50-year-old lawyer, who has defended opposition figures and rights campaigners, faces imprisonment totaling over five years if convicted. However, no date has been set for Tajer's trial.
Joe Stork, deputy Middle East director at the HRW, said Bahraini officials have targeted activists, journalists and clerics for "peaceful dissent" over the past few months.
He further noted that Tajer "is facing charges because he stated the obvious: Bahraini authorities are snooping on their citizens and anyone who steps out of line online faces jail time."
Back in July, Tajer was added to a list of Bahraini figures, who were banned from traveling abroad.
He spent four months in detention in 2011 on suspicion of inciting hatred of the Bahraini regime, but an appeal court later overturned the conviction.
Bahrain, a close ally of the US in the Persian Gulf region, has seen a wave of anti-regime protests since mid-February 2011.
Scores of people have been killed and hundreds of others wounded or detained amid Manama's ongoing crackdown on dissent and widespread discrimination against the Shia majority.
Several human rights groups have frequently censured the Al Khalifah regime for rampant human rights abuses against the opposition and anti-regime demonstrators.