Bahrain
Bahraini Regime Court Unjustly Sentences Two Citizens to Death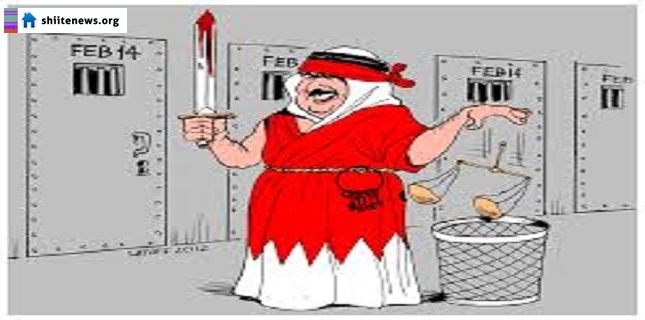 The Bahraini regime court sentenced two citizens (Mohammad Ramadan and Hussein Ali Moussa) to death and referred its decision to the King Hamad bin Issa al Khalifa to sign it before it can be executed.
Ramadan and Moussa are two activists who have participated in the popular revolution that confronts the regime's dictatorship and oppression.
In response, the regime authorities arrested and tortured the activists and fabricated false and unjust accusations to justify the arbitrary sentences against them.
It is worth to note that the regime's unjust practices against the Bahrainis have had various forms that all contribute to protect its dictatorship and strike the fair demands of the people.