Bahrain
Bahraini woman sentenced to 6 months in prison for assaulting 2 police officers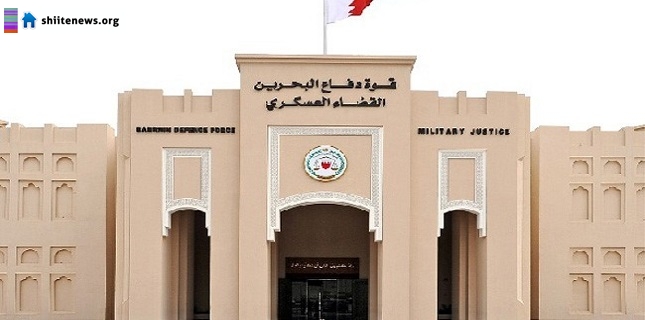 Bahrain's First High Criminal Court, presided over by judge Mohammed bin Ali Al Khalifa, with the membership of judges Diaa Haraidi and Isameldin Mohammed Khalil and Naji Abdullah as secretariat, sentenced a Bahraini woman (38 years old, a mother and sister of two Jaw Prison detainees) to six months in prison for assaulting a male and female police officer in Jaw Prison.
The court stated that "based on the conditions and circumstances of the case, the court has issued its sentence with mercy pursuant to the limits allowed by article 72 of the Penal Code."
The Public Prosecution stated that the suspect on March 10, 2015, assaulted a female police officer and a member of the public security, as she physically attacked them without causing an illness or inability to perform their personal duties for a period exceeding 20 days.
According to the suspect's statements during the public prosecution's investigations, she said that "on March 10, 2015, I arrived at Jaw Prison to visit my son and brother who are held there, but I arrived late to the scheduled visit which was at 10 a.m. for I thought that the date was at 11 a.m. I asked the police to allow me to see them and after I talked to the officer in charge, they told me to stay in the waiting room. Meanwhile, my father and other brother were also in the room and as soon as I entered the room, my brother told me that I should leave because there is a massive problem inside the prison which led to evacuating the inmates inside and repeatedly asked me to leave. As my brother was arguing with one of the policemen, he experienced a epileptic seizure and all the police gathered around him. I was so worried about the fate of my son and other brother inside prison, so I tried to defend by brother fearing he would get hurt and gave one of the officers a light push."
It is noteworthy that Jaw Central Prison witnesses wide spread riots on March 10, 2015, whcih the security forces confronted with excessive force and violence. International human rights organizations criticized Bahrain for these actions and called for establishing a neutral investigation committee to look into the reasons behind the protests, while human rights parties documented dozens of violations committed against the detainees due to the events.