Bahrain
Bahrain opposition figure Jameel Kazem freed from jail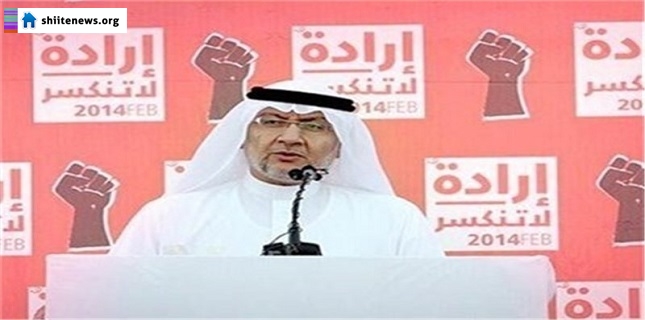 A prominent Bahraini opposition figure has been freed from jail, having spent six months in prison over a Twitter post, in which he had cast doubt on the country's electoral process.
Jameel Kazem, the president of the consultative council of Bahrain's main opposition bloc al-Wefaq National Islamic Society, had been sentenced to prison and a fine on January 13, 2014.
The former lawmaker had attacked the sheikdom's government in the tweet over reported bribes it paid to candidates to take part in legislative elections. He served his jail term at the al-Hawz al-Jaf prison in the capital Manama.
The Mir'atul Bahrain news website reported his freedom, saying he was received by Ayatollah Sheikh Isa Ahmed Qassim, Bahrain's leading Shia cleric, after freedom.
The country, however, continues to keep the head of al-Wefaq, Sheikh Ali Salman in prison.
Salman was detained on December 28, 2014 on charges of 'attempting to overthrow the incumbent regime and collaboration with foreign powers.' He has strongly denied the charges, emphasizing that he has been seeking reforms in the country through peaceful means.
His imprisonment has sparked protests across Bahrain.
Anti-regime protesters have been holding demonstrations on the streets of Bahrain since mid-February 2011, calling for the Al Khalifa family to relinquish power.
Ongoing heavy-handed crackdown on peaceful demonstrations has left scores of Bahrainis dead and hundreds of others injured.