Bahrain
Bahrainis call for Sheikh Salman's release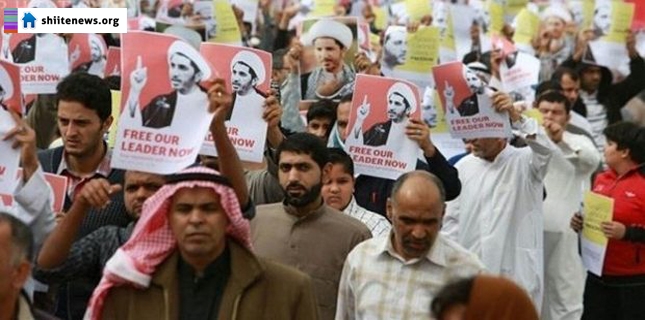 People in Bahrain have once again held demonstrations against the imprisonment of the country's prominent opposition figure Sheikh Ali Salman.
Protesters rallied in Bahrain's villages of Abu Seiba'a and Diraz, located in the country's northern region, on Wednesday.
The demonstrations took place a day after a Bahraini court adjourned Salman's fifth hearing to June 16. Reports indicate that the court session was ended after the judge refused to allow Salman's lawyers to finish their remarks.
Similar protests were also held on May 19.
Sheikh Salman, who is the secretary general of the al-Wefaq National Islamic Society, was arrested last December, with prosecutors accusing him of "promoting regime change by force, threats, and illegal means, and of insulting the Interior Ministry publicly."
The Shia cleric has rejected the allegations, saying he has been seeking reforms through peaceful means.
Protests against his detention have been held on an almost weekly basis over the past five months.
His detention is seen as part of the Al Khalifah regime's brutal suppression of dissent since 2011. Scores of people have been killed and thousands more wounded during a crackdown of protests. The regime has also taken many protesters into custody.