Bahrain
Rights forum asks UN chief to prevent Bahraini regime from targeting dissidents abroad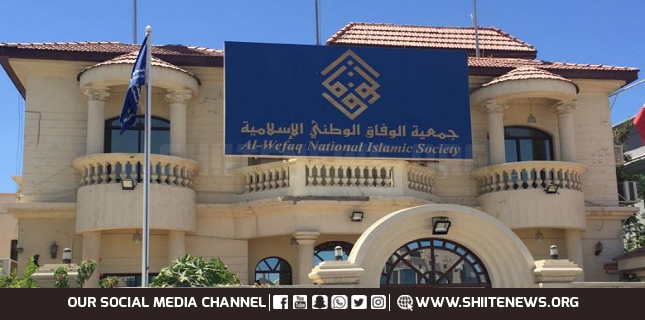 Bahrain Forum for Human Rights has called on United Nations Secretary General Antonio Guterres to adopt effective measures aimed at preventing the Al Khalifah regime from targeting of dissidents abroad.
The rights group on Thursday also urged the UN chief to stand up to oppressive actions by the Al Khalifah regime, a day after Lebanon ordered the expulsion of non-Lebanese members of Bahraini opposition figures, a move that angered Bahraini rights activists and Manama's opponents.
Beirut's decision came a week after Bahrain's main opposition group, the al-Wefaq National Islamic Society, held a press conference in Lebanon and denounced Al Khalifah regime's human rights violations and reported rights abuses in the small Persian Gulf island country.
The presser angered Manama, whose judiciary dissolved the leading opposition group in 2016 and banned all of its activities inside Bahrain.
Lebanon's Interior Minister Bassam Mawlawi on Wednesday directed security officials "to take the measures necessary to expel from Lebanon the non-Lebanese members" of al-Wefaq
Elsewhere in its comments on Thursday, the forum said that Al-Khalifah regime's officials had called on the Lebanese security services to expel al-Wefaq members from Lebanon after the press conference.
"The Lebanese government's awareness of, or tacit acceptance of, the possible forcible transfer of al-Wefaq members to Bahrain constitutes a grave violation of the principle of non-refoulement," the forum further said in a statement.
"The Convention against Torture, to which Lebanon is a party, prohibits explicitly handing over individuals to countries where there are substantial grounds for being at risk of torture," it added, calling on Beirut "to fully comply with the provisions of this Convention."
The forum further urged Guterres to call on the Bahraini authorities to achieve national reconciliation through comprehensive and fundamental political and legal reforms, rather than focusing solely on security options.
Demonstrations have been held in Bahrain on a regular basis ever since a popular uprising began in mid-February 2011.
The participants demand that the Al Khalifah regime relinquish power and allow a just system representing all Bahrainis to be established.
Manama, however, has gone to great lengths to clamp down on any sign of dissent.
On March 5, 2017, Bahrain's parliament approved the trial of civilians at military tribunals in a measure blasted by human rights campaigners as being tantamount to the imposition of an undeclared martial law countrywide.
King Hamad ratified the constitutional amendment on April 3, 2017.