Bahrain
Bahrain's justice minister summons top lawyer Shamlawi as clampdown persists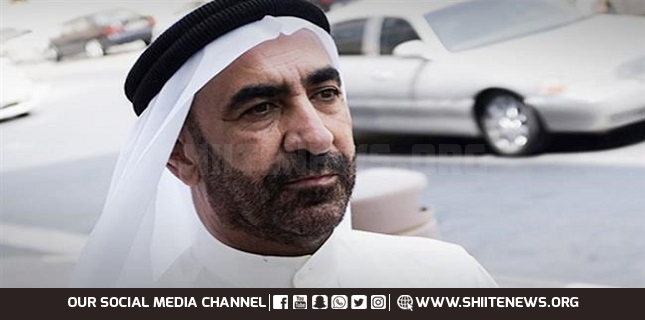 Bahrain's Justice, Islamic Affairs and Endowments Minister, Shaikh Khalid bin Ali Al Khalifah, has summoned a prominent lawyer for questioning, as the ruling Manama regime continues its heavy-handed crackdown on opposition figures and human rights advocates in the kingdom.
The Arabic-language Bahrain Mirror news website reported that the minister has filed a case against Abdullah al-Shamlawi with the Disciplinary Board of Lawyers. The board is comprised of lawyers and judges appointed by the justice minister for two-year terms.
The report added that Shamlawi has been summoned for what was described as "violation of Article 43 of Bahrain Lawyers' Law," which states that any lawyer who violates the provisions of the law shall be punished with disciplinary penalties ranging from warning to being banned from practicing the profession permanently.
The Bahraini justice minister did not specify in the letter what violation Shamlawi had committed.
Shamlawi, who has represented prominent opposition figures, including Sheikh Ali Salman, the imprisoned leader of Bahrain's largest opposition party, al-Wefaq, is due to make an appearance in the Disciplinary Board of Lawyers on February 8.
On June 30, 2020, a criminal court convicted Shamlawi on trumped-up charges of "incit[ing] hatred of a religious sect" and "misusing a telecommunications device."
The court also convicted Shamlawi of "deliberately caus[ing] inconvenience to others by using telecommunication devices" for his 2018 tweet regarding an article in the pro-government newspaper Al Ayam in which he said that the Bahraini featured in the article was a naturalized South Asian.
On July 28 last year, Bahrain's Disciplinary Board of Lawyers prohibited Shamlawi from practicing law for one month, following a request by the justice minister.
"Lawyers who defend dissidents or unpopular defendants should not be targeted for reprisal by the government," Joe Stork, deputy Middle East director at Human Rights Watch, said last September.
"Bahrain should stop using dubious provisions in the law to harass and persecute the lawyers who defend opposition activists and human rights," he added.
Bahrain's parliament approved the trial of civilians at military tribunals on March 5, 2017. The move drew widespread condemnation from human rights bodies and activists, and was described as imposition of an undeclared martial law across the country.
King Hamad bin Isa Al Khalifah rubber-stamped the constitutional amendment on April 3 that year.
The Persian Gulf kingdom has seen anti-regime protests over the past nine years. The major demand has been the ouster of the Al Khalifah regime and the establishment of a just and conclusive system representing all Bahraini nationals. The Manama regime has ignored the calls.