Bahrain
Bahraini royal family member secretly visits al-Aqsa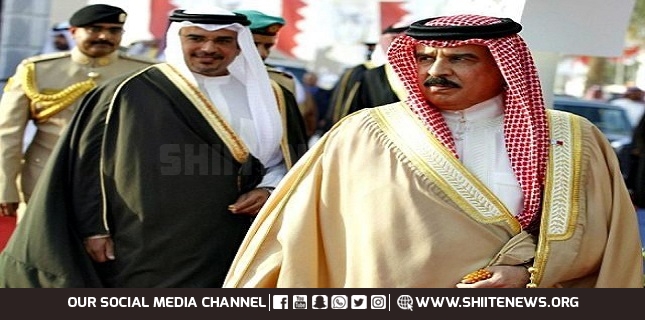 A Bahraini royal family member has secretly paid a visit to al-Aqsa Mosque in the occupied Old City of East Jerusalem al-Quds amid Palestinian outrage over the normalization deal between Manama and Israel.
The Jerusalem Post reported that Sheikh Khalid bin Khalifa, chairman of the King Hamad Global Center for Peaceful Coexistence, prayed at al-Aqsa Mosque in Jerusalem al-Quds last Friday without revealing his identity, in defiance of a fatwa (religious decree) issued by a senior Palestinian cleric.
"It is unacceptable to prevent anyone from any religion from praying," Khalifa, who was a member of a Bahraini delegation that arrived in Israel last week and met with President Reuven Rivlin.
In an interview with the Israeli newspaper on Sunday, Khalifa defended his move that came after Manama reached a controversial normalization deal with Tel Aviv.
The Grand Mufti of Jerusalem al-Quds Sheikh Muhammad Hussein issued a fatwa in August banning Muslims from praying at al-Aqsa Mosque within the framework of normalization deals between Israel and the Arab countries.
In October, Palestinians expelled a delegation from the United Arab Emirates whose members stormed the al-Aqsa under the protection of Israeli forces.
A source in the Jerusalem al-Quds Islamic Wakf (Endowment) organization, which is trusted with controlling and managing the Islamic edifices on and around the al-Aqsa Mosque's compound, told The Jerusalem Post that he was unaware of a visit by any Bahraini citizens to the mosque last Friday.
On September 11, US President Donald Trump announced that Bahrain was following the United Arab Emirates (UAE) in normalizing ties with Israel.
Four days later, Israeli prime minister Benjamin Netanyahu signed agreements with Emirati Foreign Minister Sheikh Abdullah bin Zayed Al Nahyan and Bahrain's Foreign Minister Abdullatif Al Zayani during an official ceremony hosted by Trump at the White House.
Palestinians, who seek an independent state in the occupied West Bank and Gaza, with East Jerusalem al-Quds as its capital, have condemned the deals as a betrayal of their cause against the Israeli occupation.
The agreements have also triggered a wave of anger among the public in Bahrain, where anti-Israel sentiment runs deep. Bahrainis have held several protests in condemnation of the agreement.
Bahrain's main opposition group, the al-Wefaq National Islamic Society, has denounced the deal as an "ultimate betrayal of Islam and Arabs and a departure from the Islamic, Arab and national consensus."
It also said that the Israel-Bahrain agreement is void of any legitimacy whatsoever.
'Al Khalifa regime yet to normalize ties with Bahraini people'
In an article published on Middle East Monitor on Saturday, Omar Ahmed referred to the dire situation of human rights in Bahrain and said that Manama may have normalized ties with Israel, but it is yet to do the same with its own people.
Since February 14, 2011, Bahraini people have been holding peaceful protest rallies on an almost daily basis, demanding that the Al Khalifah family relinquish power and let a just system representing all Bahrainis be established.
Bahrainis have also been complaining against widespread discrimination against the Shia majority in the kingdom.
Manama has responded to the protests with lethal force, drawing international criticism. In March 2011, troops from Saudi Arabia and the United Arab Emirates were deployed to assist Bahrain in its crackdown.
Bahraini authorities have also detained human rights campaigners, broken up major opposition political parties and revoked the nationality of several activists.
"This leaves us with the current situation – that is, a monarchy which is unwilling to extend an adequate and acceptable social contract to the Bahraini people. It has instead opted to bypass them and prioritize establishing relations with Israel, all done in their name," Ahmed said.
"It is incredible to think that the ruling family can achieve peace with its neighbors when there is no justice for its people. The Al Khalifas may have normalized ties with Israel, but they are yet to do the same with the Bahraini people," he added.