Bahrain
Al-Khalifa regime tortures over 5600 Bahrainis including women and children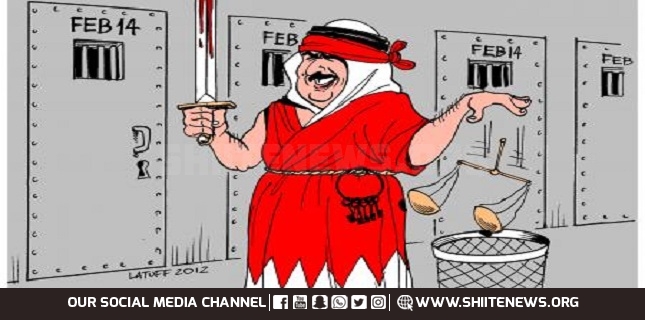 On the occasion of International Day in Support of Victims of Torture, Bahrain's Al-Wifaq National Islamic Society issued a statement saying the Al-Khalifa regime has tortured at least 5,689 Bahrainis including women, children, and physically handicapped people since 2012.
Al-Wifaq National Islamic Society said in a statement that the prisoners in Bahrain are systematically tortured by the government.
The statement stressed that a range of torture techniques are used in Bahrain, including electric shock treatment, beatings, keeping prisoners naked, rape and sexual assault of prisoners, sexual harassment, physical and mental abuse of prisoners, sleep deprivation, refusing prisoners any medical attention, and solitary confinement. According to the statement, torture techniques employed have become more severe lately.
Al-Wefaq added that UN Special Rapporteur on Torture had been barred from entering Bahrain since 2006, but that the Bahraini Ministry of the Interior was holding meetings with journalists and the media as a damage limitation exercise and in order to save face.
Popular protests in Bahrain against the dictatorial and authoritarian Al-Khalifa regime have been a regular occurrence since 14 February 2011. These protests have largely been ignored by mainstream Western media, whose coverage of events in Bahrain has been patchy at best.
The Al-Khalifa regime, with the support of Saudi Arabia and the United States, has used brutal methods to suppress the popular protests.