Asia
Kashmiris Mark 70 Years of 'Indian Occupation'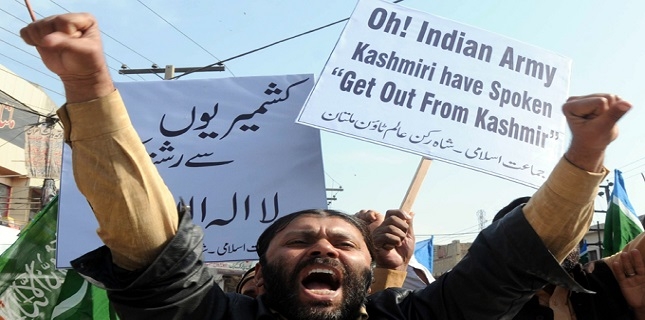 Masses in Indian-ruled Kashmir marked seventy years of what they say is Indian army occupation of Kashmir.
Seventy years ago on Friday, the Indian army landed in the Himalayan valley of Kashmir, giving rise to one of the world's deadliest disputes.
Every year the people in this divided region mark October 27 as a "black day" to protest the decades-old "Indian military occupation".
A complete shutdown was observed in Occupied Kashmir and rallies have taken place on several places across the world to highlight the plight of Kashmiris.
Call for the shutdown was given by the Kashmiri Joint Resistance Leadership and other pro-freedom organizations.
Meanwhile, Pakistani Prime Minister Shahid Khaqan Abbasi strongly condemned the "Indian brutalities in Occupied Kashmir" and urged the international community to take notice of the situation as "Indian forces used pellet guns on the innocent Kashmiri people".
Chairing a meeting of the Kashmir Council on Thursday, the prime minister said Pakistan expressed solidarity with its Kashmiri brethren and had always extended moral and diplomatic support to Kashmiri people.