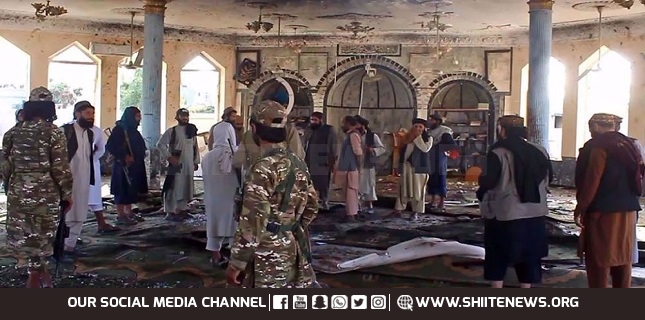 A deadly blast has left a number of casualties in a Shia mosque in Pul-e-Khumri, the provincial capital of north Afghanistan's Baghlan province.
Eyewitnesses said the blast ripped through Friday prayers, leaving multiple dead and injured among the worshipers at Imam Zaman (AS) Mosque.
The director of the Baghlan Information and Culture Department, Mustafa Hashemi, confirmed that the worshippers had been killed and injured in the blast.
He did not provide further details regarding the type of blast and the exact number of causalities, saying that details would be shared after initial assessments.
Another source from Baghlan said that at least 17 people were killed and "dozens more" were wounded in the blast.
No group or individual has yet claimed responsibility for the blast which bears signature marks of terrorist attacks usually carried out by al-Qaeda-linked Daesh extremist takfiri militants financed by non-Afghan foreign countries.
The attack takes place as all Muslims have been asked to join hands in defending the Palestinian people and the al-Aqsa Mosque compound.
In this regard, Iran's Foreign Minister Hossein Amir-Abdollahian spoke to the Taliban leader about creating a united front in support of the righteous cause of the Palestinian people and the al-Aqsa Mosque compound.
Amir-Abdollahian made the remark in a Sunday phone call with the Taliban's caretaker foreign minister, Amir Khan Muttaqi. The latest developments in the Gaza Strip, including the ongoing Operation al-Aqsa Storm, which is the biggest military operation against the occupying regime in years, were discussed by the two officials.
Operation al-Aqsa Storm was Launched by the Hamas resistance movement on Saturday to put a stop to Tel Aviv's desecration of al-Aqsa Mosque amid intensified violence by Israeli settlers in occupied lands.