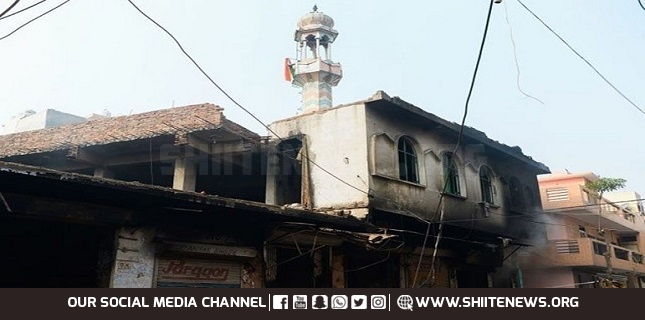 Muslims in several Indian states are on edge after mobs came out in processions, making hate speeches and attacking their properties even in the Holy month of Ramazan.
Most of the violence was reported from the states of Madhya Pradesh, Gujarat, Jharkhand and West Bengal on Sunday as the Hindu community celebrated the birthday of Ram, one of the religion's chief deities. "Jai Shri Ram" (Hail Lord Ram) is a chant that has lately become a rallying cry by right-wing Hindu groups as they target Muslims and other minorities.
Dozens of videos have been going viral on Indian social media since Sunday, showing processions of Hindu men wearing saffron scarves – and, in some cases, carrying sticks and swords – stopping their motorcycles in Muslim neighbourhoods, playing provocative songs laced with threats of genocide outside homes and mosques, and raising hate slogans.