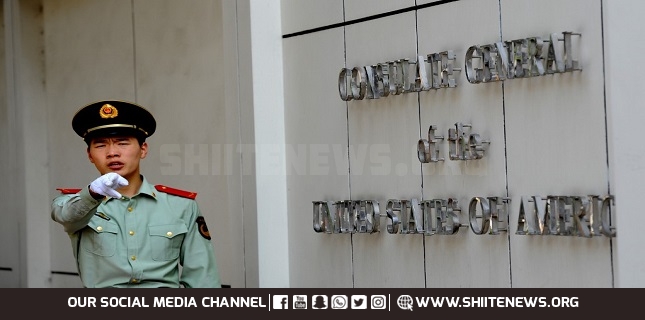 As the US consulate in Chengdu forced to close in Chengdu, China, the US flag outside its consulate lowered early on Monday.
Following the sharp escalation of deteriorating ties between China and the United States over the consulate closures, the US consulate in China forced to close and the deadline for the Americans to leave was 10 am (02:00 GMT) on Monday.
Meanwhile, crowds of local residents have gathered outside, with many waving Chinese flags and taking selfies.
Closure of US consulates in China was in response to the US closing its consulate in Houston, Texas, last week.Beijing had condemned the decision and warned of firm countermeasures.
The US consulate in Chengdu, which was established in 1985, is one of five the US has in mainland China, in addition to the embassy in Beijing.