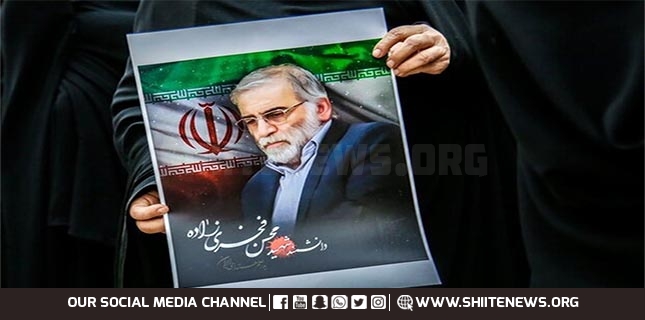 Martyr of self reliance Mohsen Fakhrizadeh of Iran is the appropriate title for Iranian nuclear scientist who was assassinated last Friday.
He was heading defensive innovation and research department of Iran's Defense Ministry.
Martyr of self reliance Mohsen Fakhrizadeh of Iran
Although he reportedly did scholarly work in nuclear discipline, his work had not remained restricted to this one.
Fakhrizadeh was one of the team Iranians who had sworn to make their country self-reliant. That meant challenging supremacy of the West in the fields in which he was working.
Latest to his credit was recently-introduced vaccine for Coronavirus-affected patients.
Western and Israeli media portrays a distorted image of Iran to mislead world people. For instance, the Western and Israeli media tried to divert attention from fact through declaring Mohsen Fakhrizadeh as father of nuclear weapons programme.
Factually speaking, Supreme Leader Grand Ayatollah Seyyed Ali Khamenei himself has issued a decree that declared manufacturing nuclear weapons as forbidden.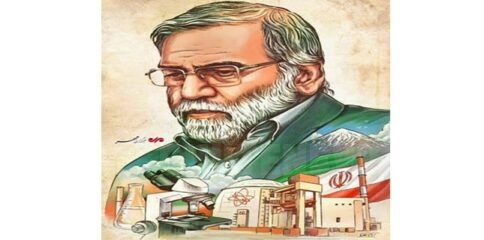 U.S.-led Israel-allied bloc mislead the world
But U.S.-led Israel-allied bloc mislead the world people regarding Iranian peaceful nuclear programme.
In fact, Iran has shattered Western superiority claims in nuclear field as well.
Because they were working on self-reliance in medicines through use of modern technology, hence, enemies assassinated Iranian scientists.
For instance, Mohsen Fakhrizadeh innovated counter-Corona vaccine.
As far as nuclear related self reliance is concerned, the sole sin of Iran had it that Iran enriched Uranium for peaceful use of it successfully.
Encirclement of Iran
To hide the actual facts that West cannot claim its superiority or supremacy over other nations, U.S.-led Israel-allied bloc launched war of empty accusations.
On the one hand, they waged media war to distort facts, and on the other they blackmailed countries such as Russia and China to join them or else face consequences.
They encircle Iran through this multi-pronged strategy that also include targeted murder of loyal sons of Iran.
Fortunately, Iranian leadership and ideological camp have not bowed to these pressure tactics. They had to pay heavy price for their steadfastness but they continue their travel to self-reliance.
However, well-aware Iranians rightly question international community and world people when they will rein in U.S-led Israel-allied bloc from these crimes against the entire Iranian nation.
They rightly draw world attention to the fact that they are victim of terrorism and economic genocide which the U.S.-led bloc has imposed upon them through sanctions.
Since people such as Mohsen Fakhrizadeh make Iran self-reliant, Iranians adore such figures as their national heroes. To them, Fakhrizadeh was martyr of self-reliance, let alone martyr of science.
Iranians mourn the murder but also want United Nations Security Council to take punitive measures against assassins and their masters instead of playing role of an obedient servant of patrons of such assassins.