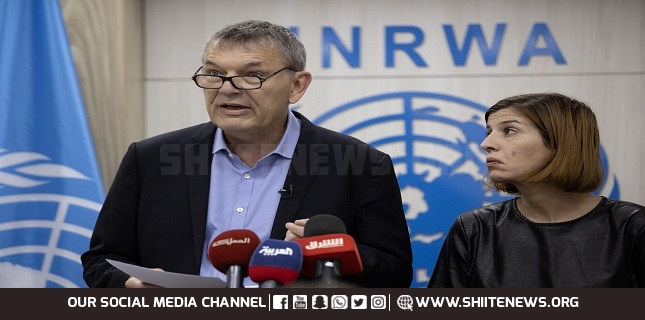 United Nations workers observed a minute's silence to honour the more than 100 employees killed in Gaza with UN flags flying at half-mast.
Staff at UN offices in Geneva bowed their heads as a candle was lit in memory of the 101 employees from the Palestinian refugee agency UNRWA killed in Israel's relentless assault.
"This is the highest number of aid workers killed in the history of our organisation in such a short time," said Tatiana Valovaya, director-general of the UN in Geneva.
"We are gathered here today, united in this very symbolic location, to pay respect to our brave colleagues who sacrificed their lives while serving under the United Nations flag.
"I would like to say we are really facing very challenging times for multilateralism, for the world," Valovaya said. "But the United Nations is more relevant than ever."