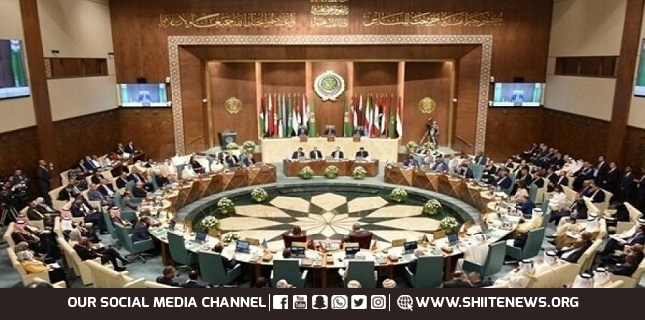 Muslim and Arab leaders have gathered in Saudi Arabia for an extraordinary Islamic-Arab summit to discuss the dire situation in the besieged Gaza Strip amid Israel's savagery against the Palestinians.
Leaders from Iran, Turkey, Syria, Egypt, Iraq and other countries attended the summit in Riyadh on Saturday.
In his opening speech, Saudi Crown Prince Mohammed bin Salman reiterated the kingdom's call for an "immediate cessation" of military operations in Gaza, holding Israel responsible for "crimes" against civilians in the blockaded territory.
"This is a humanitarian catastrophe that has proved the failure of the international community and the UN Security Council to put an end to Israel's gross violations of international humanitarian laws, and prove the dual standards adopted by the world," the Saudi crown prince said.
Bin Salman further called for unified efforts to end the siege on Gaza and deliver aid, adding that the "only solution" to achieve stability in the region is through "ending occupation and settlement [policies]."
"Israel's flagrant violations of international laws must be stopped," he said.
Palestinian Authority President Mahmoud Abbas also noted that in addition to Gaza, Israel has intensified its raids in the occupied West Bank.
He urged the US administration to put an end to "Israel's aggression, occupation, violation and desecration" of Palestine's holy sites."
"No military and security solutions are acceptable as they have all failed. We categorically reject any efforts to displace our people from Gaza or the West Bank," Abbas said.
Egyptian President Abdel Fattah el-Sisi also emphasized that the policy of "collective punishment" by killing, siege and forcible transfer are unacceptable.
"This cannot be interpreted as self-defense and must be stopped immediately," Sisi said, calling for "an immediate sustainable ceasefire in Gaza."
The extraordinary joint summit come as Israel is continuing its deadly bombing campaign in Gaza despite growing calls to end the regime's atrocities.
Israel waged the war on Gaza on October 7 after the Palestinian resistance movement Hamas carried out the surprise Operation Al-Aqsa Storm into the occupied territories in response to the occupying regime's intensified crimes against the Palestinian people.
The regime has killed over 11,000 Palestinians, most of them women and children.
To be updated…